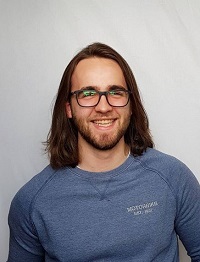 I am an Applied Mathematics PhD student at MIT, supervised by Prof. Philippe Rigollet. Prior to MIT I obtained a Master's in Mathematics and Statistics from the University of Oxford. My recent work has focused on the theory of likelihood-free inference.
Teaching Assistant
18.821 — Mathematics Project Laboratory (2023 Fall)
18.650 — Fundamentals of Statistics (2022 Fall, 2023 Spring)
18.675/9.521/IDS.160 — Mathematical Statistics - A non-asymptotic approach (2022 Spring)
15.070J/6.265J — Discrete Probability and Stochastic Processes (2021 Spring)
18.675 — Theory of Probability (2020 Fall)
Academic mentor at √mathroots (2020, 2022)
√mathroots is a mathematical talent accelerator summer program for high-potential high school students from underrepresented backgrounds or underserved communities.